Governors Membership
The governors are listed below, along with their governor category, governor roles and committee membership.
Karina Holt
Staff Governor
Term of Office: 30/01/2018 – 29/01/2022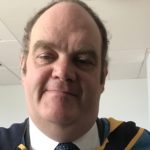 Jonathan Wood (Chair of Governors)
Co-opted Governor
Finance Sub-Committee
Term of Office: 26/09/2018 – 25/09/2022

​I live in Culmhead with my wife Emma and our two children, Adam (14) and Erin (11), and I work as a Medical Advisor for a pharmaceutical company.  I have also recently completed a Masters degree in Medicinal Chemistry that I studied for through the Open University.  In the past few years I have also been the Treasurer of the ETC.  Both my children have attended Churchstanton Primary School and, as a family, we have had so much from the School that I decided that becoming a Governor was my opportunity to give something back.  I hope to be able to use my business and financial acumen to support the Headteacher and School to ensure that it prospers in the coming years.​
Marcus James
(Vice-Chair of Governors)
Parent Governor
Finance Sub-Committee
Term of Office: 05/10/2018 – 04/10/2022​

​I currently lecture in BEng Motorsports and Composite Engineering at Bridgwater and Taunton College, through Oxford Brookes University.  My family and I moved to Churchinford a few years ago from just over the Devon border after looking into primary schools for our two young children.  We fell in love with the idea of them having a forest as their playground and participating in outdoor learning, and so made the decision to move closer to the School.  Both my wife and I wanted to play an active part in the local community and with my background in education, I thought I could add some value to the role of a Governor.  I have enjoyed the challenges so far, especially the appointment of a new Headteacher and I look forward to taking this wonderful School from strength to strength in the years to come.
Jenny Knapp​
Co-opted Governor
SEN
Child Protection
Equal Opportunities
Term of Office: 01/09/2019 – 31/08/2023
​I am a retired junior school headteacher, a mother and a grandmother, who worked for many years in a variety of large and small schools.  I chose to be a governor to continue my passion for developing learning for all.​
Sandra Spall​​​​​​​
Parent Governor
Term of Office: 30/10/2017 – 29/10/2021
I studied Theatre Design at the University of Central England in Birmingham and worked within television and theatre for several years before travelling and volunteering in Central America and Africa.  I then completed a PGCE and worked in various schools in the North West before moving to Somerset.  I am now an Art teacher at Queen's College, Taunton and have been there for 8 years.  It is incredibly interesting and a privilege being a Governor and I have learnt much.  I have one child, a dog, 2 cats and lots of fish.
Julie Jennings
Co-opted Governor
Term of Office:  26/09/2018 – 25/09/2022

I have been a Governor for 5 years and have been employed in a School office, firstly at Churchstanton and subsequently at Two Moors Primary School in Tiverton, for over 20 years. I enjoy being involved in the attainment and learning of the pupils. Richard Bamford
Co-opted Governor
Term of Office:  13/09/2021 – 12/09/2025

I have been part of the Churchstanton family since 2019 when we moved to Taunton and my three children all attend the school.  I am a Consultant Surgeon at Somerset Foundation Trust, working predominantly at Musgrove Park Hospital in Taunton.  I have a Masters in Medical Education and have a particular interest in how best to use technology and simulation to train medical professionals.  My family have found Churchstanton School to be a welcoming and nurturing environment for our children and hope that, as a Governor, I can support the school as it strives to maintain and expand its excellent standards.
Becky Rhode
LA Governor
Vice-Chair, Finance Sub Committee
Terms of Office: 30/10/2021 – 29/10/2025
Becky joined the Board of Governors in November 2021.  She is a CIMA qualified accountant and works for one of the major accountancy firms in the South West. Becky has a long history working with businesses to help them improve their overall performance.  Both Becky's children have attended Churchstanton Primary School and, having lived locally to the School for many years, Becky understands the unique challenges and benefits of rural school settings.
Becky loves spending time with her family – enjoying nature walks and cycling, believing that you can't beat some good fresh air! However, Becky is also a keen reader and gets very absorbed in a good book. Becky's other interests include Taekwando, music and travel.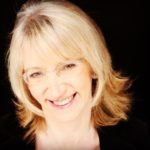 Fiona Vidler

Clerk to Board of Governors
Term of Office:  01/09/2017 ongoing
I have been the Clerk of Governors at Churchstanton School since 2017 and prior to that I was the Clerk of Governors and full-time Office Manager at another primary school near Taunton for almost ten years.  Since retiring, I still enjoy being able to help and continue to use my organisational skills which keeps my mind and brain active.